Low Supply📉. Bidding Wars⚔️. Record Prices🚀.
That sum up Pacific Northwest's housing market in October 2020.
The pandemic has made worse our pre-existing anemic housing supply that has struggled to keep up with the strong demand.
The sharp drop of 43% in supply, a less than one month of supply (0.89), a 50% drop in median Days on Market (6 days), and a whopping 19% surge in prices year-on-year across Western Washington are a testimony to too much demand and inadequate supply.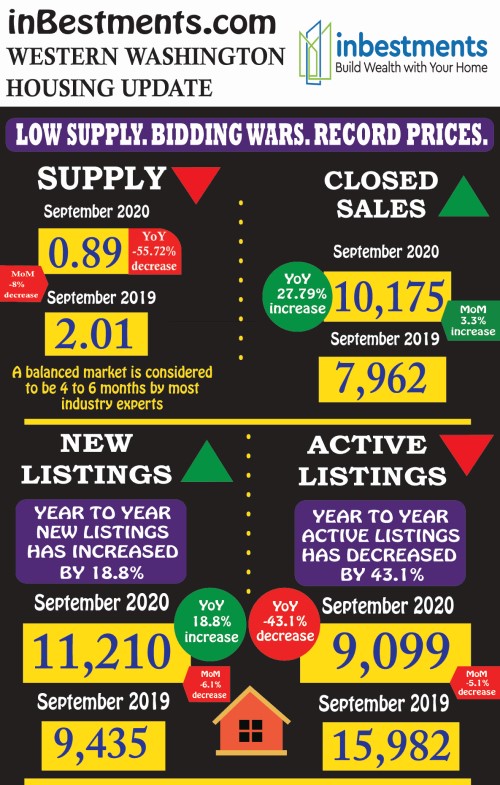 Homeownership remains the cornerstone of the American Dream. As our living spaces this year turned into offices, schools, and playgrounds, a place to call home is important now more than ever.

Jo Dixit, COO of InBestments.com and the Designated Broker of BricksFolios RE Solutions.
"A lot of potential sellers are opting to refinance rather than list, reducing the supply of homes on the market by almost half compared to the same time last year.", stated Jo Dixit, COO of InBestments.com and the Designated Broker of BricksFolios RE Solutions.

Vinod Sharma, CEO of InBestments.com states that "2020 is set to become a record-breaking year for the housing market thanks to the culmination of 3 factors viz.,

1. Demographics shift with Millennials becoming the largest segment of all home buyers at 38%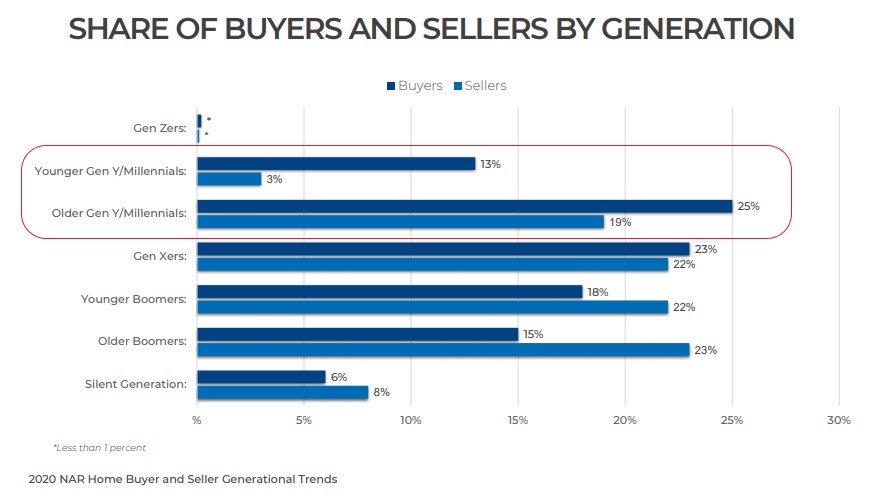 2. Historic low mortgage rates are fueling unprecedented refinance activity and driving purchase demand.

If your home loan interest rate is around 3.5% or higher, you could save big by refinancing.

Jo Dixit, Loan Consultant, NMLS# 1977929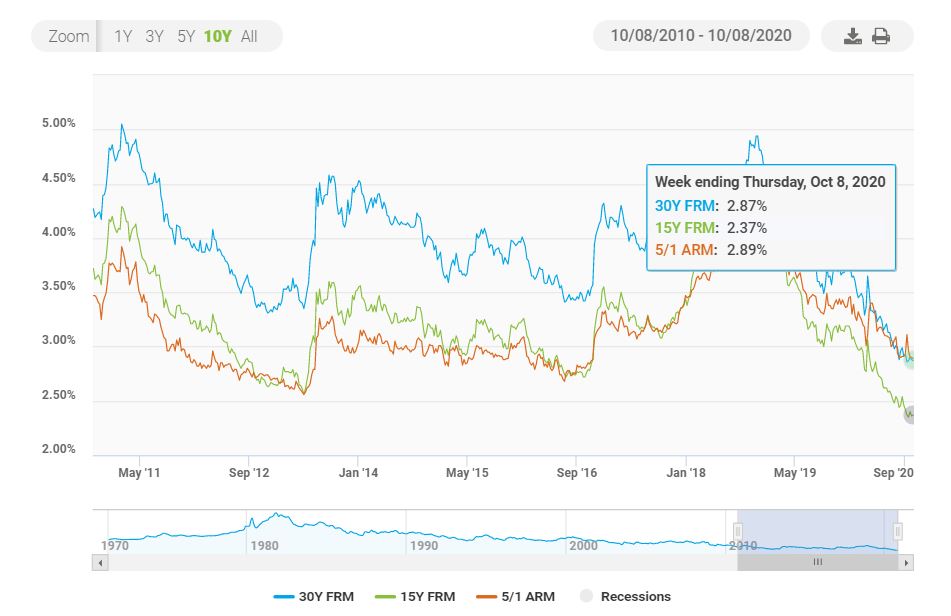 3. The impacts of the coronavirus pandemic. It has lit a fire under buyers who might have been thinking about buying sometime in the near future, but now really NEED to buy.
For instance, the Millennial tech couple with one child in an apartment in Seattle with no outdoor and home office are now desperate for a backyard and larger home. They are willing to move to the suburbs like Lynnwood, Maple Valley, etc., to get it.

It's a huge multi-year wealth-building opportunity that is just getting started.

Vinod Sharma, CEO of InBestments.com.
Home prices around Seattle rose faster than in any city in the country, save Phoenix, for the sixth consecutive month. At 49.5% increase prices in our region have risen twice as quickly as the national average in the past 5 years.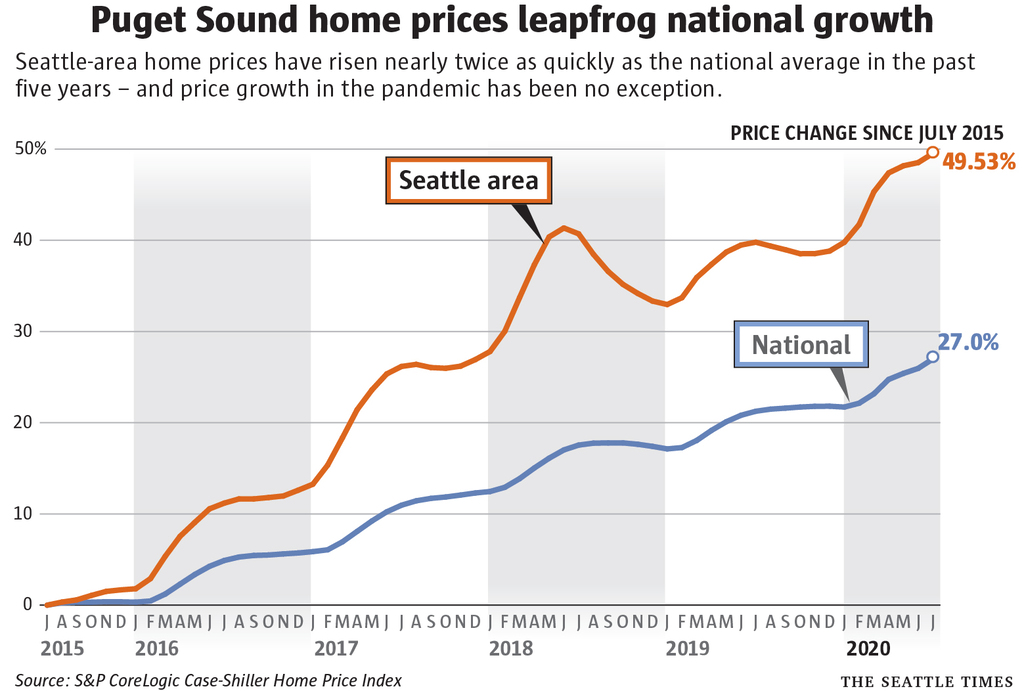 "Even in our red hot market, you can still find great income-producing rentals and potential flips", stated Jo Dixit.
Last month, 770 cash flow rental properties were purchased and 268 homes were flipped.
It's still a great time to buy that dream house with a larger space or a few cash flow rentals.

There are 800+ cash-flow/income-producing properties listed below $600K on www.inBestments.com in King, Snohomish, Pierce, and Kitsap counties.