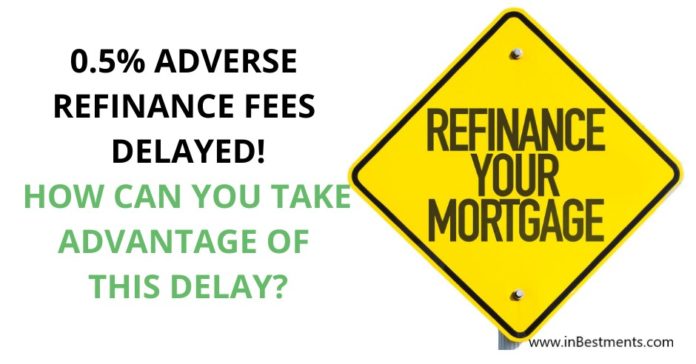 Good news! The Federal Housing Finance Agency has instructed Fannie Mae and Freddie Mac to hold off on the implementation of a new adverse Refinance fee until December 1, 2020. This fee is designed to shield the two entities from the additional risk brought on by the coronavirus pandemic.
Fannie Mae and Freddie Mac had announced earlier this month that they would begin charging lenders a 0.5% "adverse market" fee on all refinances, including both cash-out and non-cash-out refinances beginning on September 1, 2020.
Exemptions to adverse fees
Additionally, FHFA has directed Fannie and Freddie to exempt loans with balances below $125,000. FHFA said nearly half of these are held by lower-income borrowers.
The fee will also not apply to loans made through Fannie Mae's HomeReady and Freddie Mac's Home Possible affordable refinance programs, which are aimed at low-income Americans and first-time homeowners.
More background
In announcing the delay, FHFA provided more background as to why the fee was being implemented. The fee is necessary to cover projected COVID-19 losses of at least $6 billion for Fannie and Freddie.
Those expenses are expected to at least include:
$4 billion in loan losses due to projected forbearance defaults;
$1 billion in foreclosure moratorium losses; and
$1 billion in servicer compensation and other forbearance expenses.
Right move
Vinod Sharma and Jo Dixit of InBestments.com welcome this delay. While a repeal would have been better, this delay will permit lenders to close refinance loans that are in their pipelines and honor the rate lock commitments they made to their borrowers and not pass on the adverse fee to them. The revised guidelines also reflect the need to lessen the impact on borrowers with modest incomes or low loan amounts.
Though the adverse refinance fee goes into effect December 1, many lenders will adjust their pricing to include it before that. To be on the safe side, it's best to lock in your rate by early September.
Looking to refinance?
If you are looking to refinance and lock in your target lower interest rates, you could subscribe to InBestments Smart Insights which provides personalized refinance scenarios helping you quickly understand your options and choose what's right for you.
We have recently introduced a revolutionary new feature, Set Target Savings, which allows you to set your refi target saving in terms of dollars – yes no need to do all the wonky calculations to translate the interest rate's impact on your potential savings with a new refinance.
You just need to set your target savings, sit back, and relax. InBestments Smart Insights monitors the interest rate for you, calculates what it could mean for you, and alerts you if your target saving can be achieved.
Watch this quick overview of InBestments Smart Insights' Set Target Saving feature and see for yourself how ridiculously easy and effective it is.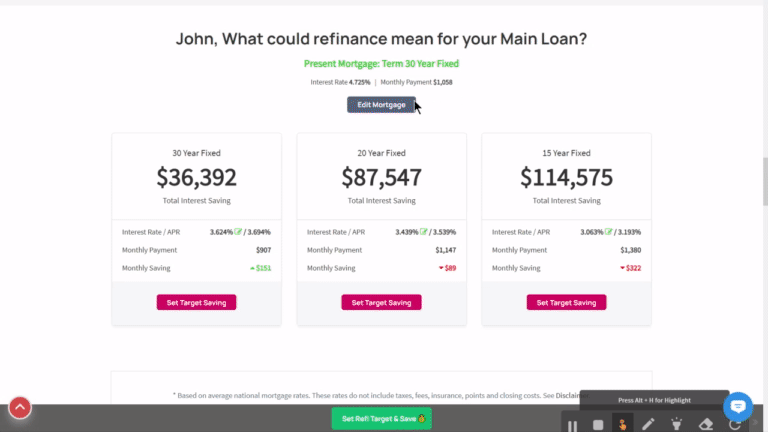 InBestments Smart Insights is absolutely free. It takes less than 30 seconds to subscribe and receive a monthly power-packed report that shows all the options to save more money and build wealth faster with the largest asset you own, your own home.
Click here to sign-up and view a sample Smart Insights report.